Welcome
Family owned, Morrison Homes & Remodeling, Inc. has been proudly building, enhancing and remodeling Central Arkansas homes since 1999.

We offer a wide range of construction and remodeling services to build or enhance your home including design, kitchen and bath remodeling, attic & basement refinishing, new additions, flooring, deck building, siding, windows, doors, and much more.

We are committed to projects that create and update homes and communities, as well as improve and protect the environment. As a trusted experienced general contractor with a reputation for quality, we take care of all projects with the same level of care, from small home improvements to large developments.

If you are looking for your dream home or to improve your current home, give us a call. We can design and implement your vision and make your dreams a reality.

Call 501-350-3401 for more information or if you desire a free consultation.
New Home Construction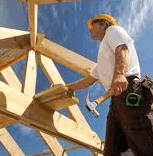 Morrison Homes & Remodeling, Inc. can build your dream home! We will enjoy designing your floor plan and working through the specs of your home with you.
We will seat down with you to pick type of foundation, siding, brick, windows, carpet, tile, hardwood, trim, doors, cabinets , closets lay out, shingles and many more things.

We will guide you through all stages of your home's project, from design to move in day!
Remodeling & Additions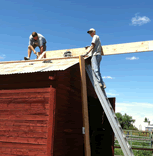 Home additions involve a wide range of projects, from plumbing and mechanical to framing and exterior finishes.
With our level of knowledge and expertise, we are confident you will trust Morrison Homes & Remodeling, Inc. with every aspect of your addition.
Give us a call and we will be glad to discuss your idea's and wishes with you. Sometimes just talking to a professional and expressing your desires is a great first step.
Subdivisions / Land Development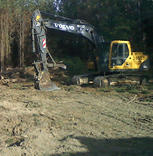 At Morrison Homes & Remodeling, Inc., we not only build homes and additions, we create subdivisions and communities. We are currently developing and have lots available for your dream location.

Inquire with us and we will give you a tour of our current available lots and answer any questions your may have regarding starting your new dream home.